How should UK retailers prepare for a wearable payments future?
28th Jul 2016

With rumours that Android and Fitbit are bringing payments to their fitness bands and Smartwatches like Apple, Jawbone and Samsung have too, wearables that make contactless payments are set to be big news over the next few years. Wearables may even be the future of in-store shopping. That's the feeling among 72% of consumers according to a survey from Vista Retail Support.
While a contactless terminal is the only essential piece of equipment needed to offer wearable payments right now, with several potential developments on the horizon, are retailers prepared for a paradigm shift in payments?
Our number nerds here at MBNA are all about preparation, so they spoke to Kirstin Smith, Head of Fashion and Retail at Valtech - a digital agency that engineers consumer experiences for businesses, and James Pepper, Technical Services Director at Vista Retail Support - an IT and support organisation for retail businesses. They gave us the low-down on what retailers should be doing to prepare for a future where wearable money could be commonplace.
Track your average basket size
While offering wearable payments might not be a priority for all businesses, James Pepper points out a key warning sign to those that should already be providing it:
"Retailers have got to stay ahead of the competition, so if they haven't got a way of accepting contactless payments, which wearable technology relies upon, and their average basket size is under £30, then they're very late to that party."
However, James points out that small retailers can take advantage of 'out of the box' solutions.
"If you go to your payment processor or acquirer and ask for a way to take contactless payments, they can lease you a solution. It's quite a lot simpler than it is for a large retailer who has to implement that infrastructure and trial it. In fact, a small retailer is so close to their customer base, they can control the outcomes more easily and prepare themselves for an uptake in contactless payments from wearables."
Think about software that surpasses the contactless transaction cap


Research by Vista, James explains, shows many consumers would like to see an increase in the contactless payment limit, with 70% believing the £30 transaction cap is too low.
Apple Pay uses a new type of payment verification on the latest iPhones and Apple watches that allows the contactless cap to be lifted, provided that in-store payment terminals support it. So a customer who chooses an Apple watch as their wearable could harness more contactless payment power than a card user. And a retailer providing payment terminals that are compatible with this technology could put themselves ahead of the competition. But, as Kirstin points out, "few retailers are currently using the software required to authorise contactless payments beyond the cap."
However, James seems hopeful:
"The consumer desire for higher transaction limits with contactless payments may be something that, crucially, certain wearables can answer.
"In fact, contactless cards could be completely superseded by wearable technology as a payment method."
Educate customers about how you use wearables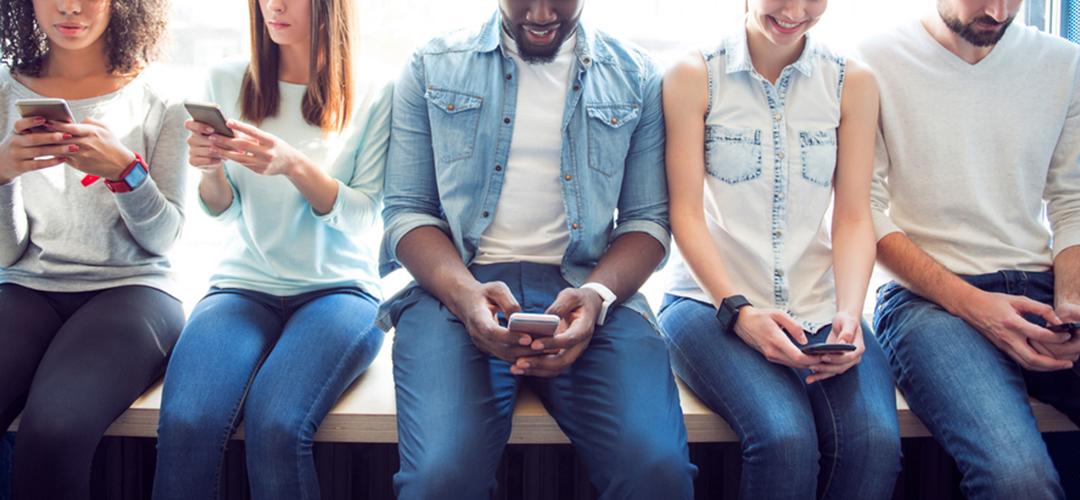 For James, training staff to educate customers about contactless technology, including wearable payments, is an activity all retailers serious about incorporating the technology should be involved in.
"Education is what will cause user acceptance and, eventually, uplift. In the US, when retailer Wholefoods educated their customers on how they were accepting Apple Pay, their mobile payments increased by 400%, which, again, can extend to the wrist.
"Retailer acceptance of wearable payment facility is a big thing; most are there or thereabouts. But it's down to user understanding and education to move that forward."
Consider more than just payments


Customers expect a lot from retailers today, from offering a variety of payment methods to providing in-store visual experiences. So if you're planning to incorporate a wearable payment facility, it's also worth identifying how wearables could feed in to the wider retail experience.
As Kirstin points out: "Retailers are still figuring out how to incorporate wearable tech into their customer journeys in a way that really makes sense for customers and for them. Those who find success will have worked hard to understand their end-to-end customer experience and how customers are really behaving. They will then have figured out which parts of that journey could be enhanced by wearables."
Test drive new ideas


Once businesses have nailed their customer experience and figured out which wearables could work for them, Kirstin advises that businesses should start creating low-cost prototypes and testing wearable technology.
"The way to do this is through a hypothesis-driven, test and learn approach. Crucially, it's about trying out new ideas with real customers."
Interestingly, Kirstin recognises small retailers might have the upper hand over retail giants when it comes to testing.
"In many ways," says Kirstin, "smaller retailers have the advantage over big businesses since they can be more agile in their approach. They often don't have the legacy systems and integration reliance of the bigger players, so I'd argue that they can experiment with different ideas more easily. If I were a smaller business, I'd head straight to the buzzing fintech market to see what alternatives exist."
Keep track of trends in retail experience


Looking out for key announcements in wearable technology and retail innovation is something that all businesses can do.
As James points out, wearable innovation is already changing retail for some businesses.
"There are systems out there that can already identify a customer, pull up their purchase data and push out marketing information to their mobile, which can always be extended to the wrist."
Devices may also connect to in-store beacons so, as a consumer, you could wander in close proximity to the beacon and gain more information about a product. Or that information could be pushed to you using in-store Wi-Fi.
"RFID (a chip used in-store that transmits information about stock and sends information to a visual display for the customer) is a fantastic product but it's way off development in retailers. The investment is enormous, so it's hard to make a business case for it. But we think it's a massive opportunity for retailers to manage their inventory and interact with customers."
Watch out for the tipping point


Both Kirstin and James are keen for retailers to be prepared for the point at which consumer and retailer behaviour changes to avoid being left behind.
"I still speak to retailers who are concerned about loss prevention and expensive infrastructure upgrades, so I think many retailers will begin with baby steps," says Kirstin, "but as soon as one retailer cracks this, others are sure to follow at speed!"
One thing's for sure; wearables aren't going away. While retailers might not need to implement complex infrastructure to support a full in-store wearable experience just yet, they should certainly start thinking about their customers' purchase behaviour and possible solutions to leverage wearables beyond payments in the near future.

If you aren't already making contactless payments, MBNA has a full range of contactless credit cards to choose from. You can also learn about the convenience of contactless here. Or, if you'd like to use your latest tech, learn how to add an MBNA card to your iPhone, iPad or Apple watch or your Android device.